Parents: Are You Concerned about the Enterovirus D68 (EV-D68)? Read this open letter to parents from our District Nurse Supervisor, Diana Collins R.N. Open Letter to Parents
Strategic Planning Parent and Community Survey
In order to formulate the hopes, dreams, and aspirations our community has for its students, Saraland City Schools requests that parents and community members participate in a survey that will help guide the Strategic Plan for the Saraland City School District.
Your anonymous responses to the survey will lead to inclusion of community input in the five year strategic plan being developed by Saraland City Schools. Input from all stakeholders is encouraged.
Parent Survey for Strategic Planning
Public Survey for Strategic Planning
Employee Survey for Strategic Planning
Procedures and Applications for Use of Performing Arts Center
The Saraland City School System and Board of Education are pleased to offer the use of the Center for the Performing Arts for the benefit of our community. Please schedule all dates and arrangements for the use of the facility according to the procedures outlined in the manual. Access the manual by using the link under District News.
Bus Stop Locator

Do you need to to know which bus your child will ride?
Do you need to know where the closest bus stop is located?
Do you need to know the bus pickup and drop off times are?
Save yourself a phone call and click on the school bus to get the information that you need.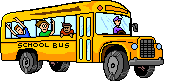 Pre-pay for School Meals Online
Parents are able to pay for school meals online. Visit www.paypams.com to set up an account and begin paying for your child's meals online. The money goes directly into your child's account. A convenience fee of $1.95 per transaction is charged. Click here for detailed instructions on setting up and managing your account.
2014-2015 School Calendar
You can access the 2014-2015 School Calendar by clicking here.


2013 Annual Report
Saraland City School System's 2013 Annual Report is available in an electronic format. Great things are happening in Saraland City Schools!
Live Web Broadcasts
Saraland City School System is now broadcasting athletic events and other major system events on the web. You can follow your Saraland Spartans online at http://www.nfhsnetwork.com/channels/saraland-saraland-alabama.
---
Vision Statement

The vision of Saraland City School System is to build a world class educational system for our children.

Mission Statement
The mission of the Saraland City School System is to ensure that each student realizes his or her unique potential through a system characterized by a dedicated and exemplary staff, a supportive and involved community, a recognition and celebration of diversity, an optimal utilization of resources, an uncompromising commitment to excellence, and a willingness to affect change.